Committed to your success
Even for very well qualified entrepreneurs, search is a challenging path. We serve as active partners at each stage of the search journey to help you achieve your vision and succeed as an entrepreneur. We continually improve our own resources, processes, and team expertise to help you focus on finding, acquiring, and operating a great business.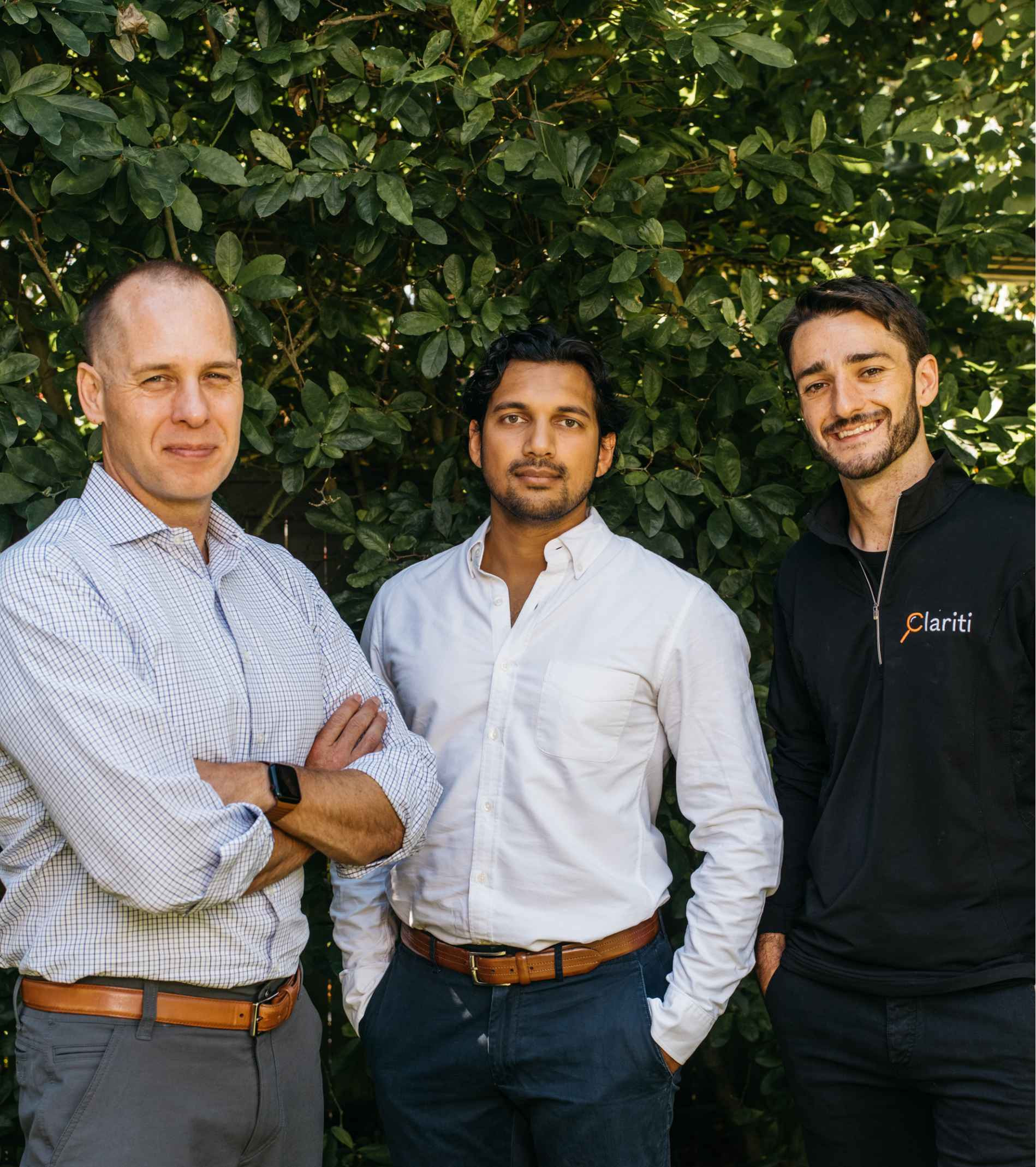 01
Raising your fund
Key Activites
Thesis Development
Private Placement Memorandum (PPM)
Investor Alignment
We help entrepreneurs develop and refine their thesis, provide early PPM feedback, and discuss fundraising strategy and investor alignment.
Searchers often continue to develop and refine their search strategy even as they begin fundraising. We help by providing access to industry-leading research at no cost via the Trilogy/Grata 'PPM builder' partnership, which gives prospective searchers guided access to Grata to assist in completing a private placement memorandum. Our perspective is that deep industry thesis work is core to a successful search, even though entrepreneurs may move into adjacent or entirely new industries during the search process.
We also help prospective searchers connect with other Searchers, Operators, and industry experts to build their network in preparation for their search.
Finally, we can share our perspective on how to assemble an investor group aligned with each entrepreneur's objectives, maximizing support through all phases of searching and operating.
---
I left an operating role to raise my fund, and without an MBA I didn't start out with a well-developed network in the ETA community. Trilogy partnered with me from the very beginning, working through industry theses, providing PPM feedback, and making introductions to other investors. That led to a successful fundraise with a fantastic and supportive group of investors, and I'm super appreciative of Trilogy's early counsel.

Mike Merseberg
Juniper Valley Capital
02
Search Setup
Key Activites
Tech Stack
LLC Setup
Initial Outreach
We developed Trilogy Quick Start as a one-stop resource for financial, legal, and software resources to streamline the setup process.
Getting started involves dozens of tasks you probably haven't done before; let us help you get going quickly. Our Quick Start guide answers the nitty gritty questions, and gets you to your first seller conversation, quicker. We have negotiated preferred pricing with the most popular tools, including early, risk-free access to the definitive research tool in Search.
We'll also work with you on industry-specific outreach strategies to start your proprietary sourcing process.
---
I began my software-focused search several years post-MBA, and my intent was to move quickly and avoid wasted effort. I'm excited about my group of investors, and Trilogy has been especially helpful in advising on tech stack, outreach best practices, and initial valuation discussions. I routinely discuss new opportunities with the team and have found them to be thoughtful and responsive.

Diliana Dimitrova
Avalerian Capital
03
Search Process
Key Activites
Building a Pipeline
Outreach Approach & Cadence
Establish Pattern Recognition
Finding a great business to buy is hard. Our role during your search is to help you remove obstacles and prioritize the highest-potential acquisitions, and to be available when you need us.
Many Searchers say the first 90 days of their search are the most challenging, as they work to get their sourcing function running and to build a pipeline of opportunities. We advise on all aspects of the process, and offer tailored feedback based on your industry focus area. Our Searcher Slack channel is a tool for sharing tips and tricks and for "learning in public" with other entrepreneurs.
When you have your sourcing engine running, the most important thing we provide is fast, detailed feedback. We're resourced to connect within 24 hours, and we aim to provide specific feedback that helps you prioritize your time and focus on the best opportunities.
---
Trilogy has been an excellent partner throughout the process. They are always there to support; whether it is during the hunt for a business, at closing, or while building the company.

Hans Esterhuizen
CEO, Market Equipment
04
Diligence & Closing
Key Activites
Valuation & Letters of Intent
Diligence Timeline & Key Bets
Owner & Deal Dynamics
Forming a Board
Transition Planning
We stand shoulder to shoulder with Searchers on every step of the negotiation and diligence process.
When you're ready to submit a letter of intent, our role as a lead or co-lead partner ramps up even more. We'll help with valuation and the structure of your offer. When you and the business owner have signed an LOI, we'll help identify key bets to answer during diligence, often bringing in our Operating Executives and other industry experts to vet specific aspects of the business. We'll help you negotiate a credit facility as needed, and provide input into the investment memo you present to your investors. We also work alongside you with the business owner to help establish trust and confidence in the acquisition and in you as the future CEO.
As you move towards close, we'll help you negotiate you operating agreement, form a board, and plan for closing and your transition into leading the business.
---
It takes a huge amount of effort to get a deal over the finish line, and signing the LOI was just the beginning of that process. Many of my investors stepped in to help. Trilogy, as one of my lead investors, flew out to meet the seller and tour one of our facilities, and played an important role in helping the seller choose us over other offers. Trilogy helped negotiate my operating agreement, and worked with me to finalize governance and board composition -- and having Nikita as a board member continues to be a key advantage for Indigo.

Charlie Wesley
CEO, Indigo Physiotherapy
05
Operation
Key Activites
First 100 Days
Budgeting, Strategy & Risk Management
Board Activation & Engagement
Growth Strategy & Capital Allocation
We help ensure Operators are backed by a diverse and supportive board and strategic advisors as they transition from Searcher to CEO.
After the transaction has closed, we become active partners in your success as board members and/or strategic advisors. While we often form close working relationships with Operators, we also strive to ensure Searchers benefit from our team's collective expertise. Additionally, our Operating Executives have extensive experience helping CEOs overcome specific strategic and operational challenges across all aspects of business management and execution.
Our capital is patient and our outlook is long term. We support organic growth, M&A, and long-term hold strategies.
---
Trilogy's support didn't end when the transaction closed. I relied heavily on them as we built FSI into the premier provider of healthcare CMMS software. Trilogy has helped me recruit key leaders to the company, and their operating executives played critical roles in accelerating product and sales growth.

Zachary Seely
CEO, FSI
Interested in learning more?