Clariti
Clariti provides cloud-based permitting, licensing, inspection, and code enforcement solutions for state and local governments.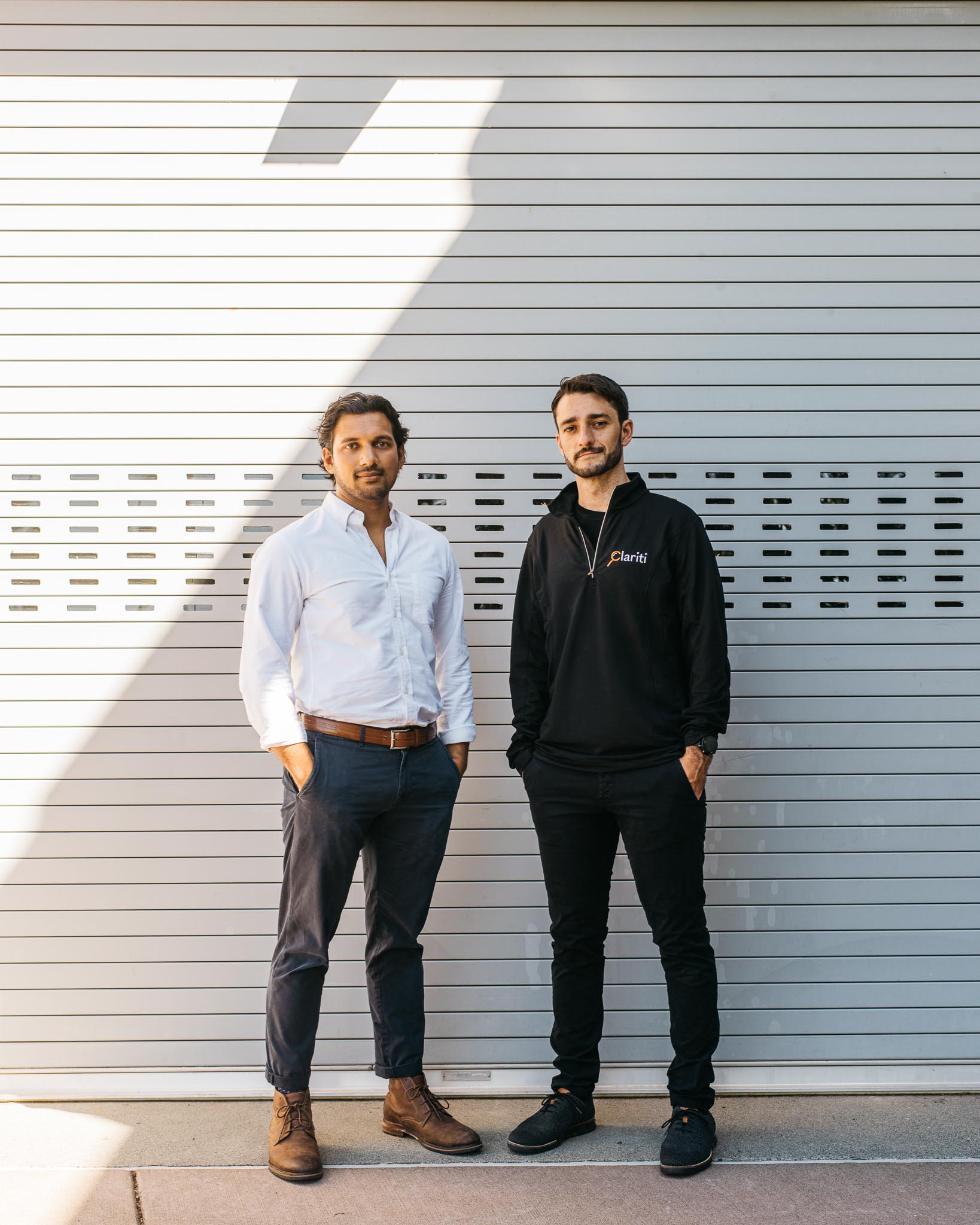 Leadership

Cyrus Symoom, Co-CEO
Jake Dancyger, Co-CEO

HQ

Vancouver, BC | Canada
---
Jake and Cyrus were self-funded searchers but quickly met Trilogy once they had a deal in hand: "We were not introduced to Trilogy until we had found a business, at which point we had a short timeline to close. Trilogy responded immediately, joined diligence calls, and simultaneously assessed an investment in us, the business, and the industry. Once Trilogy was in for the investment, it opened the door for other investors to invest alongside a trusted name in the search community."
Clariti provides permitting and licensing software to municipalities, counties, provinces, and states, covering everything from professional and occupational licensing to development planning and zoning. Clariti's citizen-facing section provides a portal for community members to log in, select which license they'd like to apply for, enter the required information and documentation, and track the application as it works through the submission and approval process. The government-facing side provides employees with access to the application package and supports all the back-end work required to evaluate and approve the application.
Since their acquisition, Jake and Cyrus have done significant work to build a sales engine and business development organization, refine their target customer profile, and launch a new product to serve public sector organizations. Building a business in a tight labor market—especially in tech—required developing a strategic vision and workplace culture that inspired people to join a small, fast-growing company. The talent they've attracted and the strategy they've implemented has put Clariti on pace for record-breaking results, with even larger opportunities on the horizon.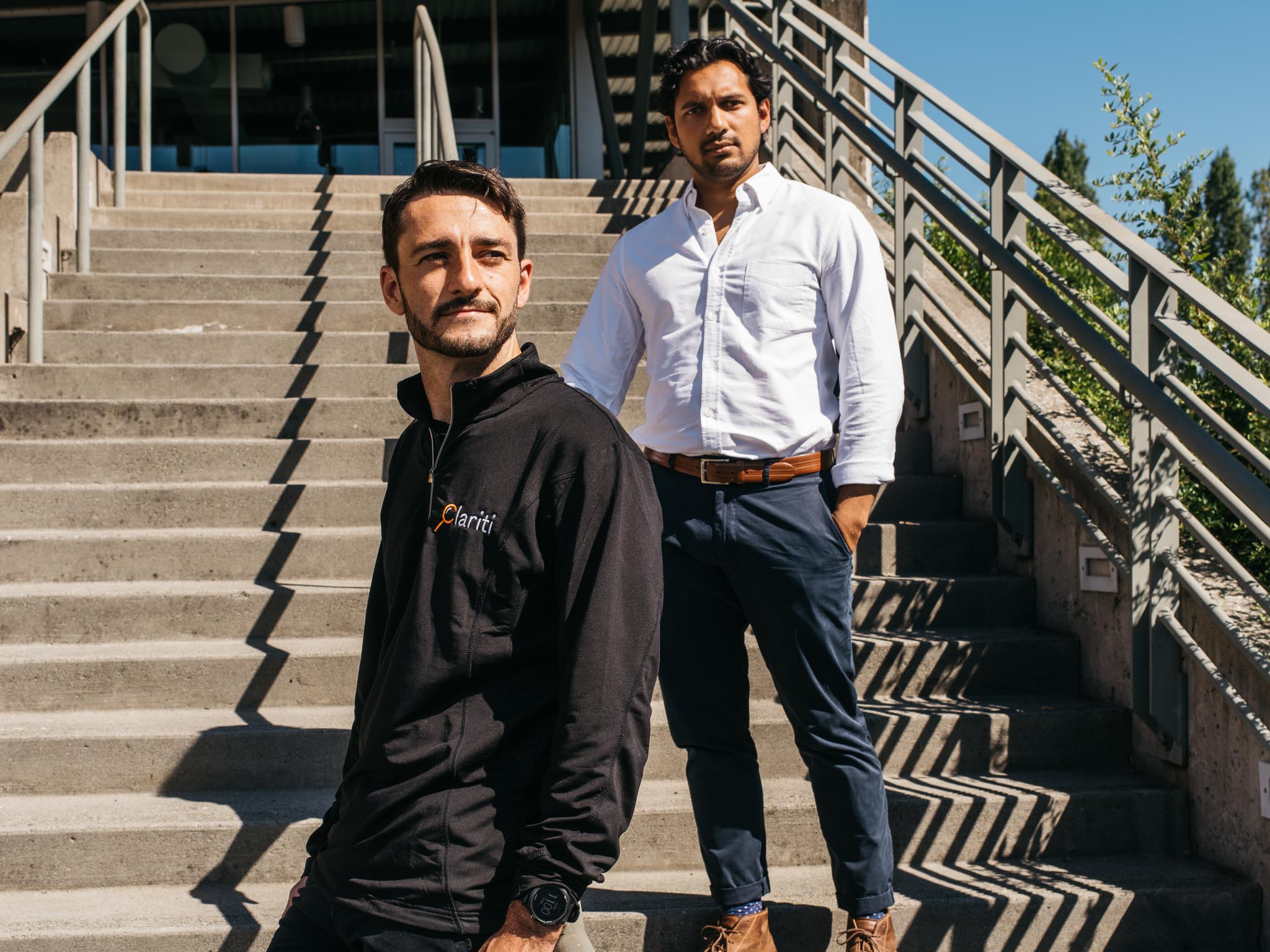 Q&A with Cyrus & Jake
Tell us about a challenging moment during your search – how did you persevere?
Jake: The search process is not easy but is highly rewarding. During the acquisition we had a tight timeline to conduct diligence and that resulted in a number of work streams happening in parallel - quality of earnings, technical diligence, fundraising, 90 day planning, and the purchase and sale agreement. Having a great partnership was critical over the 18 hour days to ensure we weren't getting bogged down in the wrong areas and kept showing progress to the seller and investors.
How has your investor group supported you as you've operated Clariti?
Cyrus: Our investors' experience is invaluable in supporting us and the business as we work through many things for the first time, like how to make the most of a board meeting and how to approach a rebrand. As we've matured as a business, leveraging our investor group to reach key contacts within our industry, capital providers, and individuals solving similar challenges has been immensely helpful. Demonstrating to our employees and to our customers that we have the unique ability to make long-term decisions is something both us and our investors firmly believe in.
What's your favorite part about operating Clariti?
Jake: The opportunity to build—a business model, a team, a culture—is particularly exciting. It can be scary, but it's always exciting! We're fortunate to be in an industry where we can make real positive change while growing quickly, and that's enabled us to hire some great people. We have built out a leadership team and a highly motivated company to execute against our mission and vision. Working with, coaching, and celebrating the people at Clariti have been the best parts of running the business.